Every Creative deals with self-doubt. It isn't unique to you. I have had to deal with self-doubt a lot. I still deal with it sometimes but I can say I handle it better now. I think God allows us to go through self-doubt so we can realise how powerless we are and trust/rely on him completely because if we could figure it out on our own we wouldn't need him, would we?
The music industry is one where people get famous before they start making money. It isn't everybody who looks like they're living the life that's actually living the life, if you know what I mean. It can be really tough when you go on social media and see your contemporaries in other careers who seem to be making it faster than you are and you turn the other side and see most of your colleagues in the industry who have been in this career for over 10 years and can barely afford rent. You begin to wonder if you're going to end up like the latter. You begin to ask yourself if you haven't made a mistake in choosing this career path.
It's particularly tough when you search in and out but still can't think of any alternative career you could venture into that would make you feel fulfilled. You feel stuck. If you feel stuck then it most likely means you're on the right track. I encourage you to do the following. It has worked for me.
ASK GOD WHY
Lock yourself up and cry to God if you have to. Ask him why? Don't believe it when people say you can't question God. I don't believe God is a tyrant that can't be questioned because He Himself said "Come let us reason together" (Isaiah 1:18) and in reasoning, questions are asked and answered. I think what is wrong is when you scold God. I mean, who are you to scold God? You can question Him to have a better understanding of your situation and to better understand His plans for you so you can trust Him completely.
LISTEN BACK FOR HIS RESPONSE
Shey when you ask someone a question you expect an answer, abi? That being said, after crying, I suggest you just stay still and listen out for Him to speak back. People hear from God differently; how does He speak to you? He speaks to me through my thoughts, which is why I spend a lot of time alone with my thoughts. Hearing from God is going to strengthen your faith and resolve to succeed at what you do.
DUST YOURSELF AND GET BACK UP
Remember the song by the late Aaliyah? "At first you don't succeeeeeed… Dust yourself up and try again". Yeah. Take her advice. I usually clean up, have a long bath, scrub thoroughly, get some facials done, dress up and go out. You can play your favourite Naija CHH songs on REVSTREET and dab to them. I like to dab. Lol. Find what works for you. Basically, pick yourself up, dust yourself up and keep moving.
GIVE YOURSELF A PEP TALK BASED ON GOD'S WORD TO YOU
Always remind yourself of God's promises to you specifically. You can't afford to walk blindly in this career choice of yours. You can't afford to not fill yourself up with the word of God.
Fill yourself with the word of God. The more of the word of God you have in you, the less self-doubt you'll battle with. Every time self-doubt creeps into my mind it's usually an indication that I'm running low on the word of God. So, I encourage you to fill yourself up with His word at all times so you can eventually get rid of self-doubt completely.
WRITE A SONG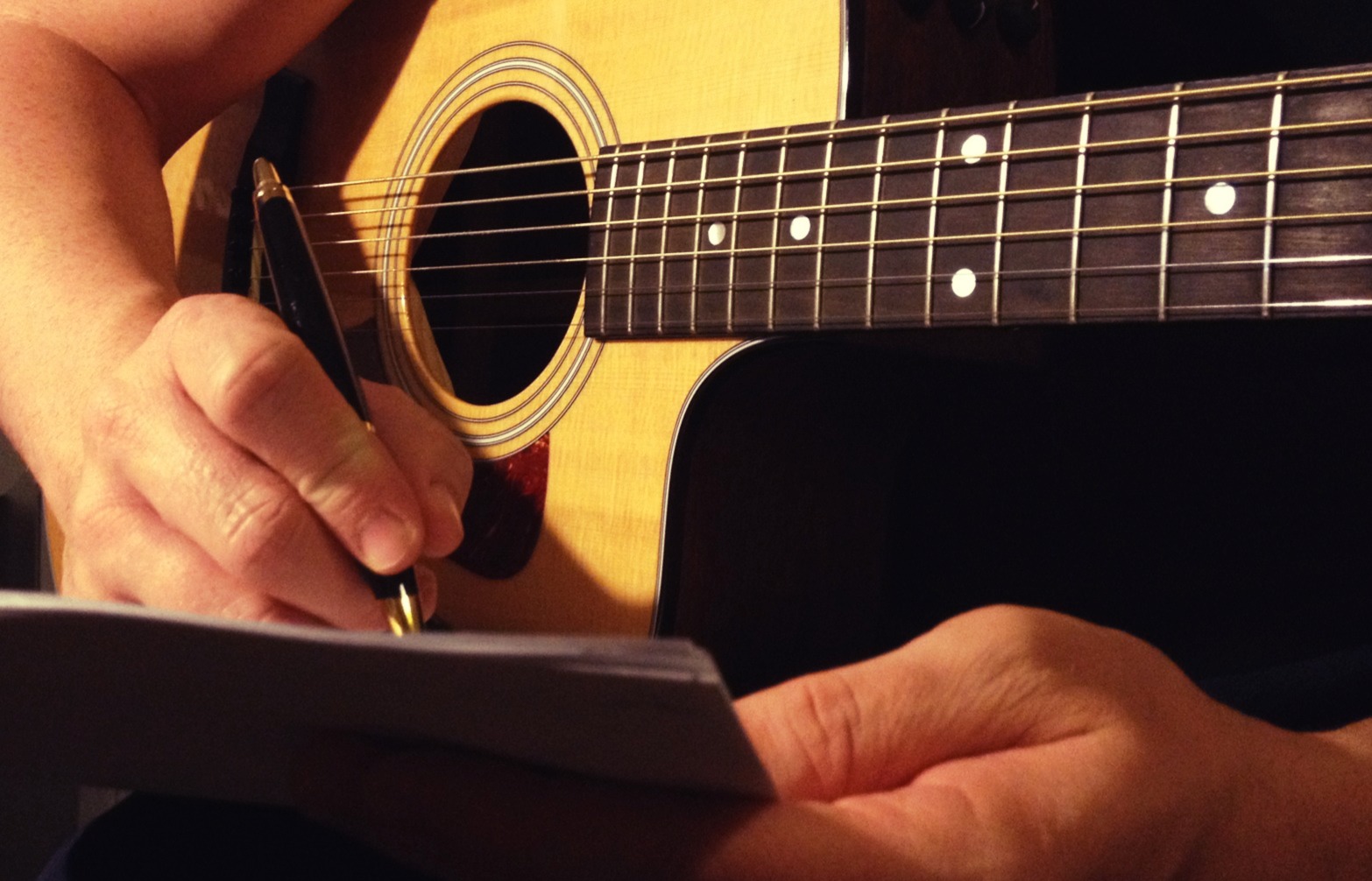 This is the best time to write a song because songs written in this state are usually heartfelt and powerful. Some of the greatest songs you know today were written when the writers were in their deepest rut. Besides that, writing can be very therapeutic. I for instance find blogging very calming. I blog while I stream music online and by the time I'm done I feel more fueled and encouraged. Let me tell you a little secret, I read my blog posts to encourage myself when I'm in doubt about certain aspects of my career. I take my own advice. Lol. What I'm trying to say is, you should write songs when you're in self-doubt because those same songs may encourage you someday in the future if self-doubt ever creeps in again. You'll just sing your own songs to encourage yourself.
In conclusion, it is essential you trust God completely and wholly. Look back and see how far He has brought you. You may not be where you want to be but you're definitely not where you used to be. You do realise some people are actually retrogressing, right? Even such people have hope. So, trust in the God who created this universe out of nothing, He'll definitely fulfill His promises to you.
See you at the top!